SERVICES

Concussion Evaluation Program
ImPACT™ Concussion testing is available at Athlete's Care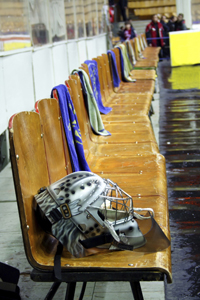 ImPACTTM (Immediate Post-Concussion Assessment and Cognitive Testing) is the first, most-widely used, and most scientifically validated computerized concussion evaluation system available. ImPACTTM has become a standard tool used in comprehensive clinical management of concussions for athletes of all ages.
Recent injuries to high profile athletes such as Sidney Crosby have brought the importance of concussion screening, prevention and mangement to the forefront of health care. More than 40 percent of brain injuries in children and youth aged 10-19 years of age treated in hospital emergency departments, result from sports and recreation activities.
In addition to sport related concussions, ImPACTTM testing is beneficial for assessing and treating patients for disorders associated with a concussion such as Whiplash Associated Disorders, myofascial and mechanical pain that can be concurrently treated while monitoring concussion symptoms.
At Athlete's Care the assessment consists of a baseline neurocognitive and balance test administered by a qualified health care professional. Subsequent post injury tests are monitored by a Toronto Sports Medicine Physician.
Testing is not covered by OHIP; however, if a player is injured in a sanctioned hockey game, Hockey Canada will provide $500 in insurance coverage.
---
To learn more about the Toronto Concussion Evaluation Program at Athlete's Care or to book an evaluation, please contact:

Athlete's Care - Scarborough @ Consilium
200 Consilium Place, Suite 104

tel. 416.479.8686