BY
ADMIN
ON December 11, 2013
By Teresa Tsui, MSc, ND
Celebrations, opportunities to indulge, travel plans, and a change of routine all make the holidays a very special time of year. There are many happy moments to share during the holidays, however they can also become times of stress, over-eating, and contribute to inevitable sickness. Here are some tips to stay healthy so that you can enjoy the holidays to the fullest:
Acknowledge and manage stressors
Preparations for special occasions, meeting expectations, and busy schedules can all be sources of stress. Ways to alleviate the stress of the holidays include:
Make sure you get enough sleep.
Acknowledge stressors (such as people, events) by slowing down, setting realistic expectations, and notice how stress affects you.
Adopt a predictable routine.
Some herbs, vitamins, and mindfulness are helpful to increase the body's resilience during stressful times.
"Adaptogens" can help the body combat stress – examples are Siberian Ginseng and Astragalus.
Certain B vitamins, vitamins C and D are also useful for improving our body's response to stress.
Speak with a qualified health care provider before taking any natural health products such as vitamins and herbs since they are not suitable for everyone.
Adopt moderation with food and drink
With the abundance of treats, food, and drink at special occasions, it is very tempting to over-eat or drink a few more alcoholic beverages around this time of year. Here are some tips to keep in mind:
Limit yourself to 1-2 alcoholic drinks per occasion. Drink with food to slow down the absorption of alcohol.
Limit sugar since sweets and refined grains can create fluctuations in your blood sugar levels and reduce your body's ability to fight disease.
Stay hydrated by drinking water throughout the day.
Certain digestive enzymes and probiotics can also assist with digestive function.
Consult a qualified health care provider to make sure you take high quality products and the right amounts.
By acknowledging and managing stressors, along with adopting moderate behaviours, your holidays will be more enjoyable. Schedule a consultation with a qualified professional for therapeutic massage, acupuncture, lifestyle and nutritional counseling, as these are other tools that can help you reduce stress during the holiday season.
Stay tuned for my next blog post on New Year's Resolutions to be released in January 2014.
---
About naturopathic medicine

Naturopathic medicine is a complementary and integrative approach to primary health care aiming to address the cause of disease while supporting your body's ability to heal itself. Naturopathic medicine is covered by most extended healthcare plans.

Teresa Tsui, MSc, ND practices at Athlete's Care Empress Walk, improving the quality of life and performance of athletes. Call 416-479-8684 to learn how naturopathic medicine can help you.

... more
BY
ADMIN
ON November 28, 2013
We are pleased to welcome Chiropractor Sean Sutton to Athlete's Care in the Beach.

Athlete's Care in the Beach
1971 Queen Street East
tel. 416.691.6661

Dr. Sean Sutton completed his Doctor of Chiropractic with Clinic Honors and Summa Cum Laude designation at the Canadian Memorial Chiropractic College. Prior to his career as a chiropractor, he graduated with a Bachelor of Science degree in Kinesiology & Health Science from York University, specializing as a strength coach and exercise physiologist. He has completed the Contemporary Medical Acupuncture course at McMaster University and is a Full-Body Active Release Techniques® Provider.

Dr. Sutton's roots as a strength coach and team trainer have had a profound influence on his passion for clinical rehabilitation of sports injuries. He follows the Functional Integrated Therapy (F.I.T) approach and is trained in various therapeutic skills including Contemporary Medical Acupuncture, ART®, spinal and extremity joint manipulation, Graston®, Mulligan Mobilizations, kinesiotaping and strength training. Dr. Sutton believes strongly in providing evidence-informed, patient-centered care and continually integrates new techniques into his practice with the aim of improving the function and health of his patients.

... more
BY
ADMIN
ON November 21, 2013
We are excited to welcome massage therapist Susanna Duerr to Athlete's Care Vaughan.

Athlete's Care Vaughan
2535 Major Mackenzie Drive West
tel. 905.303.0760

Susanna completed her Bachelor's degree in Human Kinetics at the University of British Columbia in 2008. During this time she developed a foundational knowledge of human anatomy and physiology that has helped her become an effective therapist today.

Susanna furthered her education by studying massage therapy at Sutherland-Chan School and Teaching Clinic to become a Registered Massage Therapist. She has experience working with people with various conditions including: sports injuries, tendinopathies, osteoarthritis, postural pain conditions, spinal cord injuries, and women coping with high-risk pregnancies. Whether you are an athlete, pregnant mother, or suffering from an illness or disability, Susanna can help to improve your quality of life by being an valuable part of your health care team. Her goal as a massage therapist is to help you achieve optimal wellness by reducing stress and pain, improving posture, and reducing recovery times.

During her free time you can find Susanna training with her friends for her next race. She has completed several marathons and triathlons, including her first full Ironman triathlon in 2013.

... more
BY
ADMIN
ON November 14, 2013
This week's featured physiotherapist is Samuel Pedlow. Sam is currently working at Athelte's Care in the Beach and at our Yonge & Eglinton location.

Athlete's Care in the Beach
1971 Queen Street East
tel. 416.691.6661
Athlete's Care - Yonge & Eglinton
2401 Yonge Street, Suite LL01
tel. 416.544.9065

Samuel Pedlow completed his Masters of Physical Therapy (MPT) in the University of Western Ontario. Prior to this he received a Bachelor of Physical Education (BPHED) and Bachelor of Science Honors in Biology (BScH) from Queens University.
Sam was a member of the Varsity Volleyball Team for 5 years. Having won a medal every year played he is the most decorated volleyball player ever to go through the Queen's program. He is currently a member of the Canadian National Beach Volleyball team in pursuit of representing Canada in the 2015 Pan American Games and 2016 Olympic Games.
Since graduation Sam has completed courses in soft tissue release, manual therapy, therapeutic elastic taping, functional movement screening and most recently has graduated from the McMaster Contemporary Acupuncture program. His practice is founded on manual therapy, acupuncture and home exercise in order to achieve client centered goals.
---
To support Sam on his journey of representing Canada at the Games follow him on Twitter @PedlowSamuel or on his Facebook Fan Page at Sam Pedlow - Athlete/Registered Physiotherapist

... more
BY
ADMIN
ON November 04, 2013
By Teresa Tsui, MSc, ND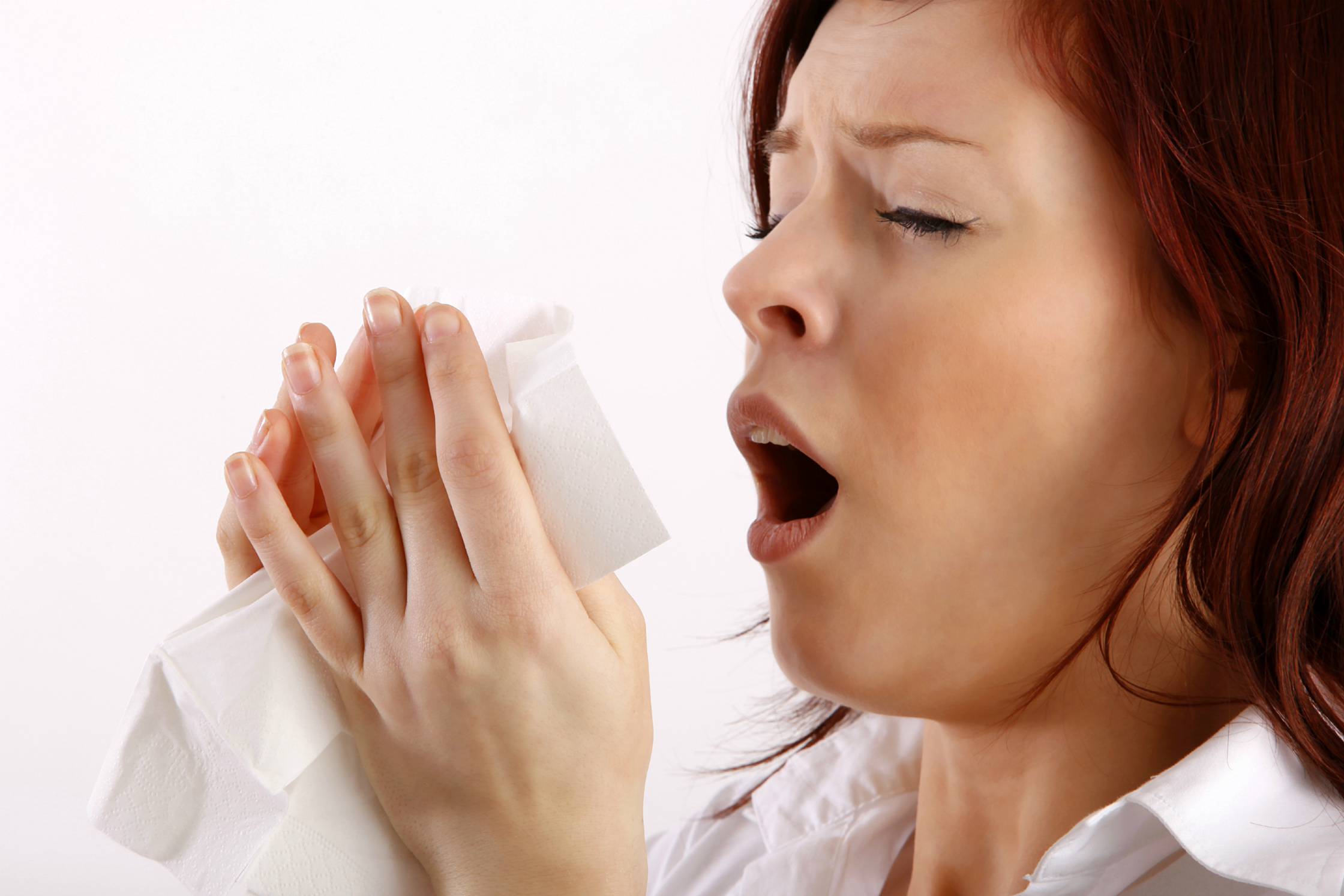 The common cold is one of the most common illnesses and is a leading cause of visits to the doctor, as well as absenteeism from school and work. The main symptoms of the common cold include cough, fever, nasal congestion, sinus congestion, and sore throat.

Many individuals are turning to complementary and integrative therapies to manage their common cold symptoms. Acupuncture, lifestyle counseling, nutritional supplements, herbal / botanical medicine, can help prevent or treat the common cold. A range of natural health products such as Echinacea, vitamin C, zinc, North American ginseng, are commonly used to prevent or treat the common cold. Talk to a naturopathic doctor on how to best use these natural medicines so that you can prevent getting sick during the cold season. If you are already sick, naturopathic medicine can also help you recover faster and miss fewer days of work, school, or help you get back into your game.

Ginger honey lemon tea – a beverage to help with mild cold symptoms:

To a pot of 2 cups of hot water, add 4 ginger slices. Turn the heat off and cover for 3-5 minutes. Prepare two cups, each with the juice of 2 slices of lemon and 1 tbsp of honey per cup. Strain the ginger tea into each cup. Remove lemon and ginger slices and allow the honey to dissolve fully. Drink while beverage is warm.

About naturopathic medicine

Naturopathic medicine is a complementary and integrative approach to primary health care aiming to address the cause of disease while supporting your body's ability to heal itself. Naturopathic medicine is covered by most extended healthcare plans.

Teresa Tsui, MSc, ND practices at Athlete's Care Yonge & Sheppard at Empress Walk, improving the quality of life and performance of athletes. Call 416-479-8684 to learn how naturopathic medicine can help you

... more