Many of our Toronto physiotherapists, chiropractors, and other staff are runners themselves, and they understand the daily challenges you face, especially when the fall weather starts to turn cooler – and rainy.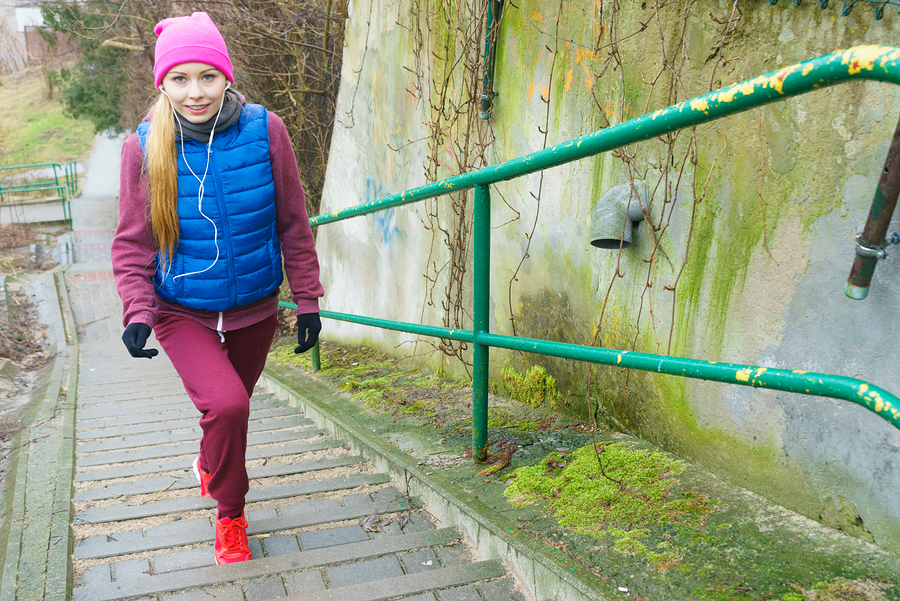 You may be tempted to take it indoors when it rains, but marathoners and most races don't stop for rainy conditions unless they're extreme – and neither should you.
Start at the top
A hat with a brim, like a running hat or baseball cap, will keep the rain off your face, and most importantly, your eyes so you can see.
Use a lighter hat made of breathable material for warmer rainy spells.
Wear a hat made of thicker material in cooler weather, and add a headband to keep ears snug.
Clothes
What you wear can make all the difference between an exhilarating run, and a soggy endurance test.
There are many brands who make waterproof runner's jackets with a breathable inner lining to avoid sweating. There's no sense keeping the rain out if you're just getting wet inside your jacket.
Inside, wear form fitting clothing. Baggy clothes, when wet, will cling to your skin.
Avoid cotton, which will soak up any water and stick to your skin.
Footwear
As a runner, you know your footwear is all important. Having one or two pairs of shoes that are dedicated to rainy days and inclement weather will keep your favourite go-to running shoes dry and in optimum condition. Our Toronto physiotherapists and other sports medicine specialists can give you advice on running gear for any weather.
Look for waterproof running shoes – there may even be a waterproof version of your favourites. Waterproof shoes feature a membrane that is both waterproof and breathable, to allow sweat to escape while keeping water out. The outside material is often a very tight mesh that actually repels rain, with an outsole that grips the wet surface better.
Dry shoes thoroughly after they get wet – and they will.
Stuff them with crumpled newspaper to absorb the excess. It also helps to cut down on odour.
Avoid cotton or even cotton blend socks – may runner's prefer wool because it is breathable, and can absorb up to 30 percent of its weight in water without feeling heavier.
Bring an extra pair of socks, especially if it will be a long run.
Remember
To stay safe and enjoy the run, you'll have to adjust your dry weather running game.
Take smaller steps.
Watch where you land your feet.
Wear a brightly coloured jacket, or one with reflective strips – drivers often don't see as well in the rain.
As wet as you get, remember to stay hydrated and drink water when you need it.
Running is a wonderful activity, and our Toronto physiotherapists, chiropractors, and other sports medicine specialists are ready to help you with answers to your questions, or treatment for any issues you may have. Don't hesitate to call us or come by one of our Toronto clinics today.