A new recipe to try this long weekend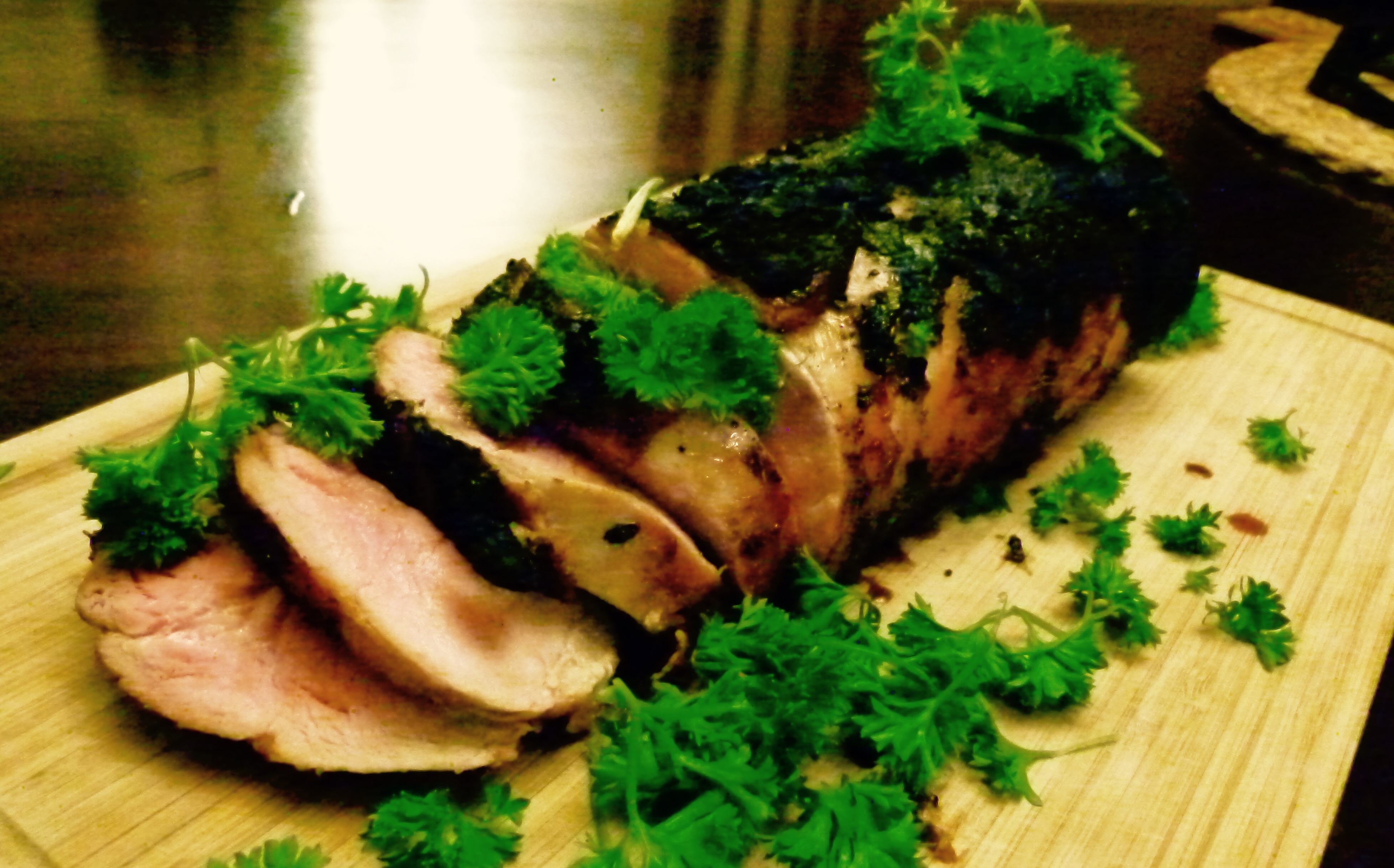 Ingredients
• ½ cup Maple Syrup
• ¼ cup Apple Cider Vinegar
• 2 tbsps Coarse Grain Mustard
• 3 Garlic Cloves, minced
• 1 tbsp Chipotle Seasoning
• ½ bunch of fresh Parlsey, Chopped
• 2 pork tenderloins (12 oz each), trimmed
• 1 tbsp Light Olive Oil
• 1 tsp Kosher Salt
• ½ tsps freshly ground black pepper
• 4 Green Onions, roughly chopped
Directions
1. In a heavy zip-lock bag, combine the maple syrup, apple cider vinegar, mustard, garlic, chipotle seasoning, parsley, salt, peppers and green onions with the Pork Tenderloin. Make sure there's as little air as possible in the bag before sealing and place in the fridge overnight to marinade.
2. On the day of grilling, remove Pork Tenderloin from bag and pat dry with paper towel and brush all sides with Olive Oil and set aside. Keep the marinade.
3. Pour the marinade into a medium skillet and bring to a boil for 1-2 minutes and set aside.
4. Bring the grill to a medium heat and cover the grill with non-stick cooking spray and grill pork, turning 2-3 times for 15-20 minutes or until a meat thermometer reaches 160oF/ 71oC. Remove from grill onto a cutting board, brush with the sauce and tent the Pork Tenderloin with tin foil and let it rest for 10 minutes
5. Cut Pork Tenderloin to ¼ inch slices and serve with remaining sauce and enjoy!
Provided by Athlete's Care Registered Dietitian and Sports Dietitian Ben Sit. Appointments with an Athlete's Care Registered Dietitian can be made at our Yonge & Sheppard, Yonge & Eglinton and King & Yonge locations.