Cooking up a big pot of chili turkey not only makes putting healthy weeknight meals together far easier than having to cook every night, it creates an opportunity to add lots of nutritious ingredients! Even if you don't like certain vegetables, they contribute some wonderful flavors to the chili, and you can hardly taste them while you still reap all of the benefits they provide.
Chop vegetables like zucchini, broccoli, cauliflower, carrots, eggplant, peppers and even celery into small cubes and load your chili with them. Add grated carrots, a couple of different types of beans, and some baby spinach leaves to top it all off.
Additionally, turkey is such a great lean protein and, in a chili dish, it really pairs very well with so many different sides. Think about serving it over a little quinoa, brown rice, loaded into a sweet potato or stuffed into a wrap!
Here's to healthy, nutritious meals without the mess or fuss.
Recipe provided by Registered Dietitian, Vanessa Phillips. Appointments with Vanessa can be made at the Athlete's Care Yonge & Eglinton location.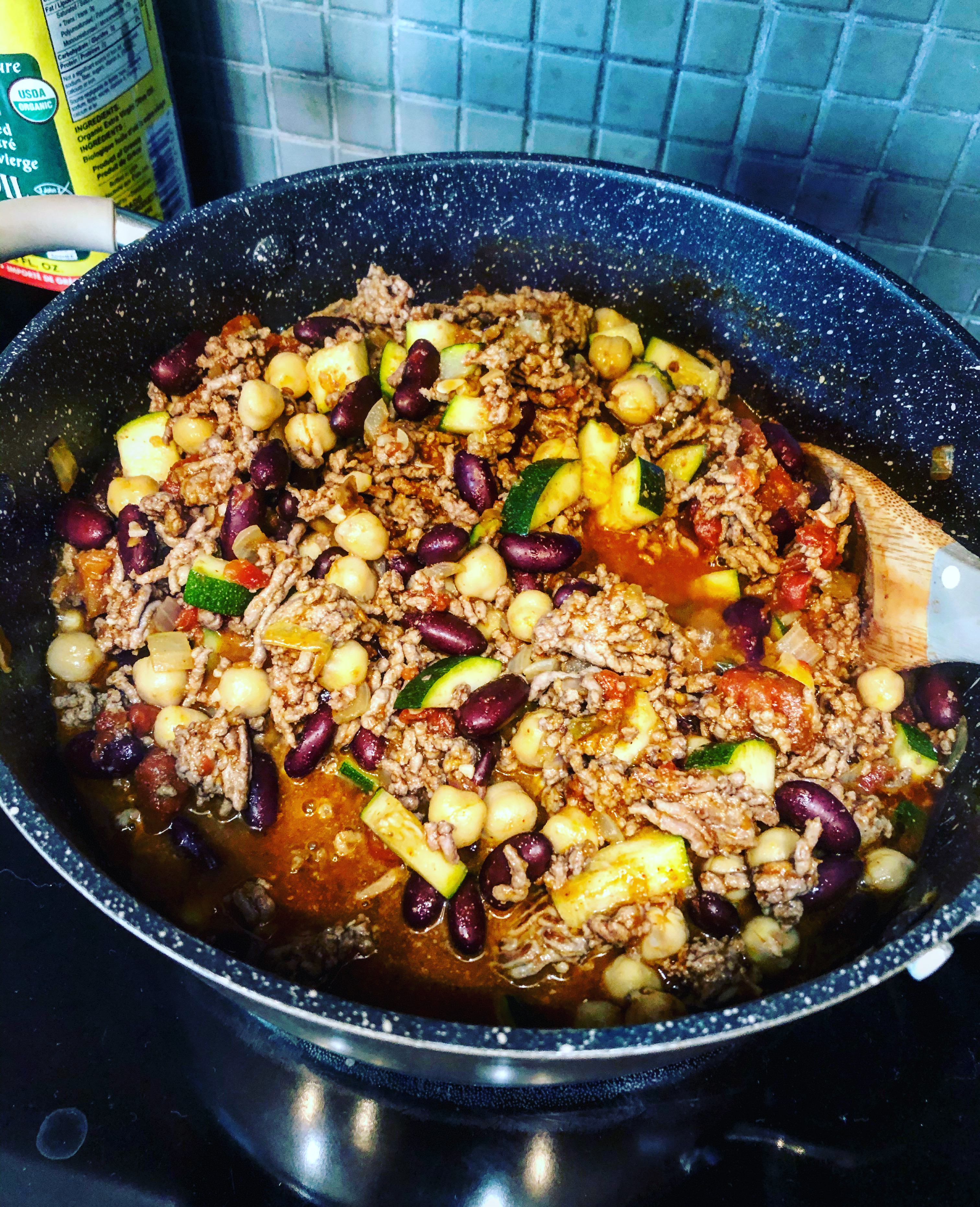 Having completed her master's degree in Nutritional Science and practical training in Nutritional Therapy, Vanessa is on a mission to change the lives of as many Canadians, using nutritional and lifestyle medicine, as she can. Having completed the Applying Functional in Clinical Practice through the renowned Institute of Functional Medicine, Vanessa has witnessed on a first-hand basis, on countless occasions, the dramatic impact this type of approach can have on a person's health and wellbeing. Instead of implementing interventions to help her clients manage their symptoms, she is dedicated to uncovering the root cause of their health imbalances as a long-term approach to improved sense of wellbeing and overall quality of life.